Travel Hotspots for LGBTQ+ Honeymoons & Escapes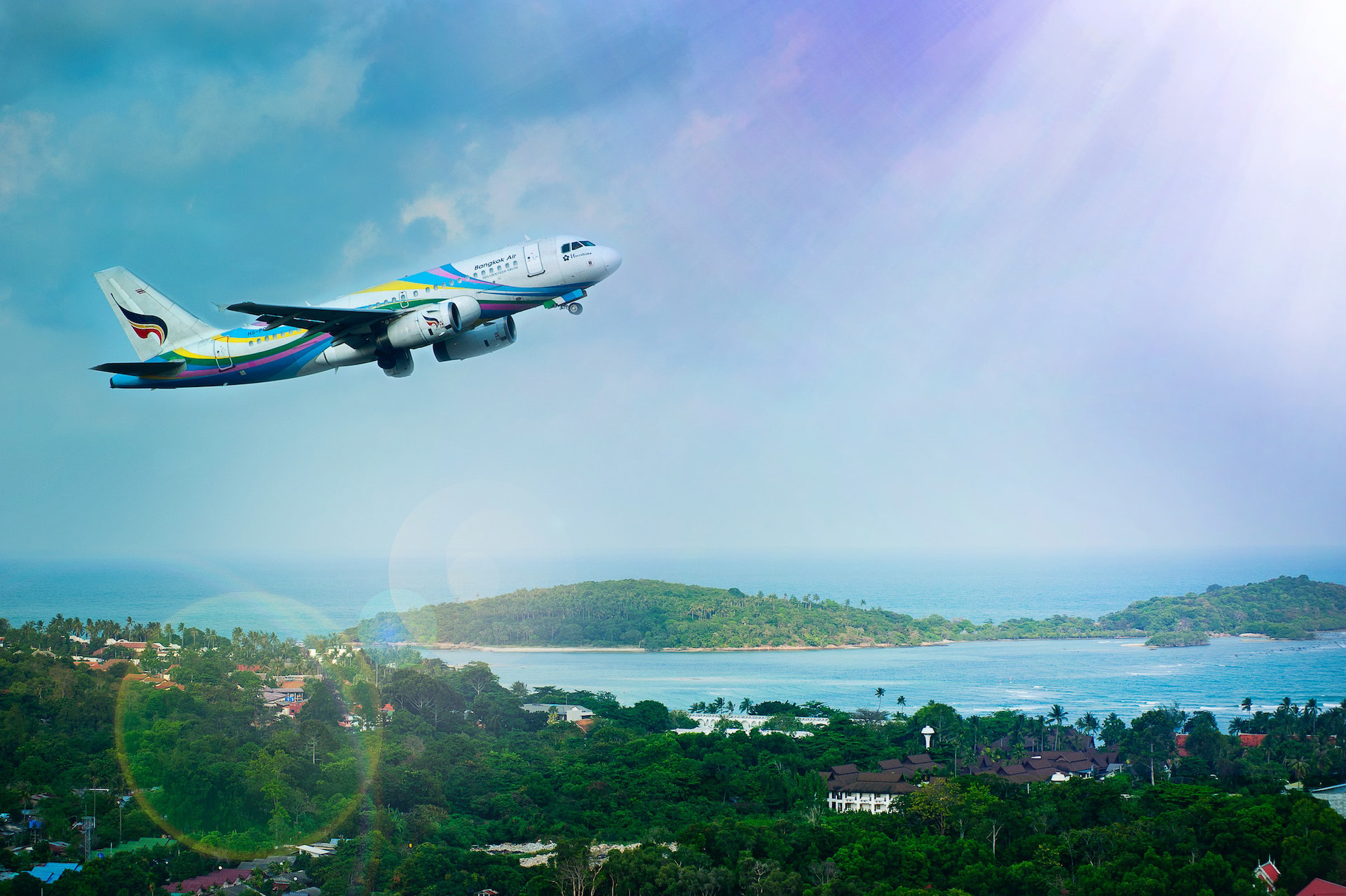 Looking for a Romantic Getaway… or planning your fabulous Honeymoon Adventure?? Check out these Top LGBTQ+ friendly Travel Hotspots from around the globe!


Amsterdam, Netherlands:
Amsterdam is known as "Venice of the North" because of its historic canals that criss-cross the city, its impressive architecture and more than 1,500 bridges. There is something for every traveler's taste here, whether you prefer culture and history, serious partying, or just the relaxing charm of an old European city.
Considered by many to be the gay capital of Europe, Amsterdam is naturally one of the top destinations for gay tourism. The city boasts some of the best gay clubs, bars and hotels in the world.
The Netherlands is a world leader in terms of liberal policies towards and public acceptance of the LGBTQ+ community. Homosexuality was decriminalized in 1811. The first openly gay bar opened in 1927 in Amsterdam. As early as the mid-'80s, a group of gay rights activists asked the government to allow same-sex couples to marry. The law was changed on 1 April 2001 and The Netherlands became the first country in the world to legalize same-sex marriage. (Dutch law requires either partner must have Dutch nationality or reside in the Netherlands. The law is only valid in the European territory of the Netherlands and does not apply to the other constituent countries of the Kingdom of the Netherlands.)
There is a strong LGBTQ+ community, and numerous gay-owned or gay-friendly hotels, nightclubs and cafés. One of the most popular gay bars in Amsterdam is Bar Blend, a lively and stylish venue spread across two floors and featuring weekly drag shows and bingo. The bar attracts a cross-section of Amsterdam's gay scene.
There are several major gay districts. Reguliersdwarsstraat is rather mainstream and particularly popular at weekends. Nearby, the area around Amstel street with its many gay bars in traditional Dutch fashion offer style and vibe. Kerkstraat is home to a few gay hotels and some gay venues, and finally, there is the Warmoesstraat with infamous gay cruise clubs and fetish shop, such as the Black Body Shop.
Annual gay highlights in Amsterdam are New Year's Eve, the Queen's Day on the 30th of April, the Amsterdam Gay Pride with the Canal Parade in August and the Leather Pride weekend in October.
Detailed Information courtesy of:
https://www.travelgay.com/essential-guide-to-amsterdam/
Provincetown, Massachusetts, USA:
Provincetown is a small coastal town in Massachusetts that has a long history of being LGBTQ+-friendly. Everyone has a place in Ptown! Busy with a lively schedule of events, as well as a rich cultural history and a wonderful beach scene, a vacation in Provincetown offers a diversity of experiences and opportunities.
There's nothing like an LGBTQ+ event to make Provincetown's streets lively with tourists from all walks. Celebrations like Carnival in August attract some 90,000 people, especially for the flamboyant parade down Commercial Street. In Provincetown, gay and lesbian events go all summer long, including Family Week in July. This annual event is the biggest gathering of LGBTQ+ families in the world! Scheduled this year for July 22-29, 2023.
More info about upcoming Ptown events:
https://ptowntourism.com/lgbtq/
Berlin, Germany:
Be yourself. Love who you want – diversity and freedom are not just words in Berlin. Discover present-day Berlin as one of the most open and tolerant cities in the world! You'll find gay bars, gay clubs and parties throughout the city. There is a dynamic queer cinema scene, gay museum, gay bars, gay clubs and parties and many other events for LGBTQ+ tourists. The city is known for its progressive and open-minded culture, making it a highly popular destination for LGBTQ+ travelers… and a place where locals are quite welcoming to visitors from all over the world.
The highlight of the summer is the annual CSD Berlin, where the city is alive with a celebration of equal rights for the community. More than 50 decorated floats and up to 750,000 people parade through Berlin as far as the Brandenburg Gate.
Check out the pink pillow Berlin Collection hotels: all are enthusiastically LGBTQ-friendly.
Schöneberg was the first borough to officially fly the rainbow flag at the town hall for the CSD gay pride parade, in 1996, and has done so ever since. Right back to the 1920s, the district has been a hotspot of the gay scene and is a magnet and catwalk for queer Berliners and tourists.
With the Lesbian and Gay Street Festival in the summer and Folsom Europe for leather and fetish fans in September, Nollendorfplatz is a very special place to visit.
For more details about Berlin's LGBTQ+ scene and travel info:
https://www.visitberlin.de/en/gay-berlin-lgbtq-guide-berlin
Toronto, Canada:
Toronto is known for being a diverse and inclusive city, and is home to one of the largest LGBTQ+ communities in North America. A bustling cosmopolitan hub, this beautiful destination offers a variety of experiences in every season!
The Church Wellesley Village is world-famous for its nightlife, inclusive community center, and fabulous restaurants. You might also recognize many hot spots from the television show "Queer as Folk," which was filmed in the area for the five years it aired on Showtime. The Toronto waterfront is the lakeshore of Lake Ontario. It spans Etobicoke Creek in the west and the Rouge River in the East. Legend has it the area was bought way back in the 1820s by a gay merchant named Alexander Wood. LGBTQ-ers have since made this district into quite a lovely home of which Wood could only be proud. Toronto is one of the few cities that has two villages. The village at Church & Wellesley and Queen West feature bookstores, shops, accommodations, theater, and of course bars of every flavor.
Be sure to consider a tour of Niagara Falls, a day's visit to the famous St Lawrence Market.... the Royal Ontario Museum... and High Park. This beautiful landmark park is expansive, and offers a serene lakefront promenade and full zoo, filled with animals of all kinds... as well as stunning cherry blossoms in the springtime.
Details courtesy of:
https://toronto.gaycities.com/
OTHER DESTINATIONS TO CONSIDER!

Mykonos, Greece:
Mykonos is a beautiful Greek island that has long been a popular destination for LGBTQ+ travelers. It has a relaxed atmosphere, unique shopping experiences, a rich history and many LGBTQ+-friendly beaches, such as Super Paradise Beach and Elia Beach. This is a place where it often seems that the gays outnumber the straights!
More helpful info:
https://queerintheworld.com/gay-mykonos-travel-guide/
Sydney, Australia:
Sydney is known for its beautiful beaches, year-round temperate weather, laid-back culture, and is an extremely popular destination for travelers from all over the world. With so much to offer in the way of outdoor adventures, as well as a lively cultural scene, Sydney offers everything you're looking for in a holiday getaway. Check out some of the city's LGBTQ+-friendly neighborhoods, such as Darlinghurst, and consider timing your visit to coincide with the famous Sydney Gay and Lesbian Mardi Gras, which is one of the largest LGBTQ+ festivals in the world.
More info:
https://www.gaytravel.com/gay-guides/sydney
San Francisco, California USA:
San Francisco is often considered the birthplace of the modern LGBTQ+ rights movement. The city has a long history of activism and is home to many LGBTQ+ landmarks, including the Castro District. Also known for international cuisine, amazing tourist attractions such as the Golden Gate Bridge, Fishermans' Wharf, the nearby Muir Woods or surfing town of Santa Cruz… San Francisco offers year-round beauty, world-renowned museums and theaters, and an incomparable connection to everything LGBTQ+. The city hosts events such as the San Francisco Pride Parade and the Folsom Street Fair.
More info:
https://www.tripsavvy.com/lgbtq-travel-guide-san-francisco-4797044
Rio de Janeiro, Brazil
Rio de Janeiro is a vibrant and colorful city that is home to many LGBTQ+-friendly neighborhoods, such as Ipanema. Stunning landscapes, endless beaches, temperate weather... A more than lively LGBTQ+ party scene, a rich history and cultural attractions, unique shopping and galleries, and incredible scenic and outdoor activities as well. This gorgeous city hosts myriad events including the Rio Gay Pride Parade.
More travel details:
https://www.gaytravel.com/gay-guides/rio-de-janeiro
Bangkok, Thailand:
A very tolerant city, Bangkok is known as one of the most LGBTQ+ friendly areas in Asia! Surprisingly budget-friendly, this amazing destination offers incredible opportunities to immerse yourself in history. Tour the city from the water: the Chao Phraya River feeds its network of canals, and takes you through the Rattanakosin royal district, home to the ornate Grand Palace and its sacred Wat Phra Kaew Temple. Waterfalls, elephants, bicycle tours, temple tours... Also, a lively nightlife awaits, in a dynamic city that never sleeps! And of course, be sure to take in as many different culinary experiences as possible, to savor the authentic flavors of the region.
More details:
https://queerintheworld.com/gay-bangkok-travel-guide/
https://www.tripadvisor.com/Attraction_Products-g293916-a_contentId.37935945820+713932054-Bangkok.html
Cape Town, South Africa:
South Africa's 1996 Constitution specifically protects full and equal rights for the LGBTQ+ community – all forms of anti-gay discrimination are banned. In 2006, the rainbow nation legalised same-sex marriages, the first country in Africa and the fifth in the world to do so. Cape Town is a port city on a peninsula shadowed by the beautiful Table Mountain. Cable cars offer easy rides to the mountain's flat, "tabletop" summit, where you can take in breathtaking views of the entire city and harbor. Shoulder months are a great time to visit, providing fewer crowds, enviable weather and more budget-friendly rates citywide. A multicultural metroplis, Cape Town offers a bustling nightlife, world-renowned cultural scene, lavish accommodations, culinary adventures, incredible beaches and much more.
More Travel Info:
https://www.go2africa.com/african-travel-blog/rainbow-romance-gay-friendly-guide-cape-town
https://www.theblondeabroad.com/ultimate-cape-town-travel-guide/
_____________


It's important to note that while these destinations are generally considered to be welcoming and accepting of LGBTQ+ travelers, it's always a good idea to do ample research in advance, and certainly consider consulting with a travel professional for additional guidance, as well as budgeting tips, seasonal advice, and discount opportunities. Get out there, explore at your leisure… make the world your home!!