How RainbowWeddingNetwork Makes a Difference...
How Rainbow
Wedding
Network Makes a Difference...
I just wanted to thank all your staff at RWN for being so welcoming and putting on such a great event! I had more leads at this show than any past show I've been to by an order of 3 or 4... and all such lovely couples. I'll definitely be participating again if you have one next year!

RALEIGH / DURHAM, NORTH CAROLINA

Carly Jane Miller, officiant / LGBTQ+ Wedding Expo Exhibitor
https://carlyjanemiller.com/
Dear Cindy (RWN co-founder) - I am beyond words about the love that was present yesterday at the RWN Expo because of you. THANK YOU for being so generous to me and our mission and more so for the work you are doing for the LGBTQ+ community. You are indeed a force of change, hope and LOVE! If I can be of any help or service, please call upon me.
Fr Joe Ciccone, LGBTQ+ Wedding Expo Exhibitor / Saint Joseph Mission Church
https://stjosephmissionchu.wixsite.com/website
I just wanted to say, thank you so much for an awesome event. This was my first expo with your organization and I thoroughly enjoyed my experience. From the warm hospitality shown by the hosts and staff (Cindy and Marianne, you're amazing), to getting a chance to meet great vendors, and lastly, getting the opportunity to engage with so many couples. If I could, I would follow your organization to every location just because of this experience. Peace and blessings to you all.
Liz, LGBTQ+ Wedding Expo Exhibitor / Van Buren Wood Works
This is hands-down the best wedding expo experience we've had! Thank you so much for letting us be part of it!

COLUMBUS, OHIO

Sara Rabbitt Makris, LGBTQ+ Wedding Expo Exhibitor
http://www.MakRabbitt.com
I am hoping this message reaches the partners who started this Network. I want to say "Thank You" for bringing together something I didn't know was out there. Before your event, I had been to many straight wedding expos and although people were nice, it just felt different. I really enjoyed my experience at your expo, and I was sitting in the front row with my partner listening to you both talk and the incredible speaker you had there who made me cry with the story of not being able to help her partner in the hospital... I wanted to come up and talk to all three of you but my shyness kept me from doing so. 'Thank you' to both of you does not begin to describe how much I am thankful for all you have done for our community. Your hard work, sweat, tears, boldness and baring your souls does not go unnoticed. I admire you all so much.


SEATTLE, WASHINGTON

Monica, LGBTQ+ Wedding Expo Attendee
My listing on the Rainbow Wedding Network has resulted in three DJ jobs for me in the Washington DC area in just one full year!

WASHINGTON DC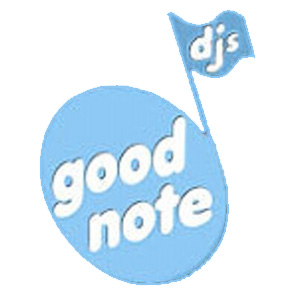 Steve Hoffman, Good Note DJs / Online Advertiser
http://www.GoodNote.com
I just wanted to thank you for such an incredible event. It was so great to be able to connect with couples in an intimate environment and get to know each of them. The show itself blew away my expectations as far as professionalism, personal touch, and support for the couples AND the vendors. So often we are treated as just "sales people" when really, we are individual entrepreneurs trying to support ourselves just like anyone. Anyway, just wanted to send a kudos. Can't wait until next year! :)

DENVER, COLORADO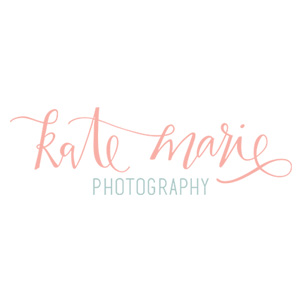 Kate Lyon, LGBTQ+ Wedding Expo Exhibitor
http://www.KateMariePhotography.com
I wanted to follow up and thank you, Cindy and Ira for the incredible Expo experience on Sunday. It was a great group of producers, vendors and guests and I felt very lucky to be a part of the event.   You and Cindy are amazing. It was so wonderful to meet her and hear more about the RWN story.
 
Thank you for all you do for the LGBTQ+ community!


NEW YORK, NEW YORK

Marye Lobb / LGBTQ+ Wedding Expo Exhibitor / www.MaryeLobb.com
From the day we met Steve at Two Chefs Are Better Than One Catering at the Rainbow Wedding Network Expo, it has been a pleasure working with their company. Their staff was flexible with all of our requests and made planning our reception extremely easy. They've blown us away with their professionalism and approachability. Before the Expo, we were determined to cook our wedding dinner ourselves. We feared awkward moments when discussing the wedding with different vendors and on a whim, we decided to check out the Rainbow Wedding Network Expo. It was fantastic, from that point forward, to stop seeing our wedding as non-traditional and rather see it for what it truly was: a day of celebration and love. Thank you again for making our wedding day so beautiful. It would not have been as effortless and elegant without your help.

BOSTON, MASSACHUSETTS
Piper and Yamara, Expo Attendees
http://www.TwoChefsFood.com
Hey Rainbow Wedding Network,
I just wanted to drop you a quick note to let you know I just booked our 8th couple from you wedding fair! This has been such a fantastic experience with all of you and we can't wait to see you back here next year!

INDIANAPOLIS, INDIANA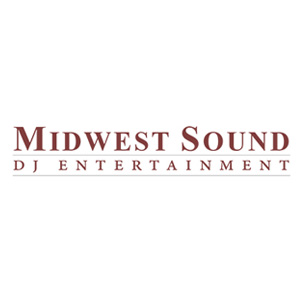 Jamie Wainio, Midwest Sound- Indy location / LGBTQ+ Wedding Expo Exhibitor
http://www.MidwestSoundIN.com
It was a great honor to be a part of the Rainbow Wedding Network Expo this past Sunday. Our team had a blast at the show and appreciate the love we received. Thank you for allowing us to be a part of your amazing organization.


SAN FRANCISCO, CA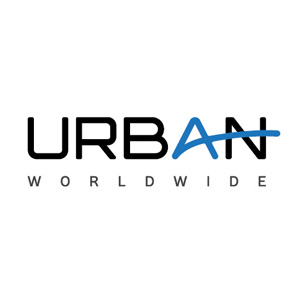 Ginette Jimenez, Urban Worldwide / LGBTQ+ Wedding Expo Exhibitor
http://www.urbanworldwide.com
Thanks so much! I wanted to reiterate, again, how wonderful it was to be able to work at your Expo. I had a tremendous time, and have such a good feeling about this season. Please let everyone else on the RWN team know that I appreciate and want to thank you all for everything you do in this part of the country to help everyone feel included- and most importantly safe. If there's anything you all ever need in the Nashville area, and if I have the power to help- just let me know.

NASHVILLE, TENNESSEE
Cameron Creasy, 8 Lavender Lane Catering & Events / LGBTQ+ Wedding Expo Exhibitor
http://www.8LavenderLane.com

I really enjoyed your speech at the wedding showcase last Sunday. I think you gave some great points on the importance of supporting friendly businesses, in so doing a bigger part towards equality as a whole. It was enlightening and I appreciated hearing it.


CHICAGO, ILLINOIS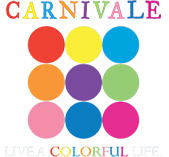 Doug Leuthold, Senior Social Events Sales Manager, Carnivale / LGBTQ+ Wedding Expo Exhibitor
http://www.www.CarnivaleChicago.com
Thank you for your magazine. I want to share with you that I was very moved by your publication. It was very educational, professional and very well-written. I think it is one of the best publications I have ever seen both in the straight and gay & lesbian community. You should be very proud of your accomplishments. I found myself at times moved to tears as I read many of the articles. Often times I felt I was present at some of the stories and that is a great indication of reaching out to your readers and inviting them to be a participant. Members of the gay and lesbian community are going to benefit from your experience and hard work for many years to come. Whether or not you realize it, you have become pioneers in your work and successful ones at that. My best to all of you.


ASHEVILLE, NORTH CAROLINA
Joe Grady, About RainbowWeddingNetwork Magazine
I want you all to know that your Louisville Expo was a great success. Every couple was seriously conversing with vendors about their products or services. We already received a prospective venue inquiry last night from a couple who attended yesterday! Thanks so much for your hard work! Thomas Jefferson Unitarian Church is proud to promote Same Love, Same Rights! ™


LOUISVILLE, KENTUCKY

Ellen S. Wade, Thomas Jefferson Unitarian Church / LGBTQ+ Wedding Expo Exhibitor
http://www.TJUC.org
I can't tell you how delighted I was to visit your website. I never thought in my lifetime, that I would see the joy and happiness you bring to us. Seventeen years ago when my partner and I held our ceremony, we had wonderful and talented friends to make it special for us. I just wanted to drop you a note to thank you and wish you all the success in the world. I will visit your site often and support your vendors in any way I can.


CHARLESTON, SOUTH CAROLINA
Pam Ruff, Website Visitor
We have already booked 2 weddings... these are leads that talked to us during the show!! Just loving it….


DALLAS, TEXAS

Juan Dellepiane, owner, Victor's Event Room / LGBTQ+ Wedding Expo Exhibitor
http://www.VictorsEventRoom.com/
It was such an honor to host your LGBTQ+ Wedding Expo at the Seattle Marriott Waterfront and to work with you all at RWN. I personally feel you are doing an incredible thing for the country's gay and lesbian population and I am very proud to have helped your efforts! If there's anything else I can assist with, please do contact me!!

SEATTLE, WASHINGTON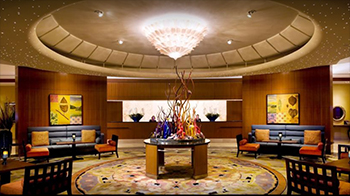 April Conrad, Expo Host Venue Catering Manager
http://www.SeattleMarriottWaterfront.com
Thank you for a wonderful event this past Sunday! My colleagues and I had a great time meeting all of the couples and have already received formal inquiries.


ATLANTA, GA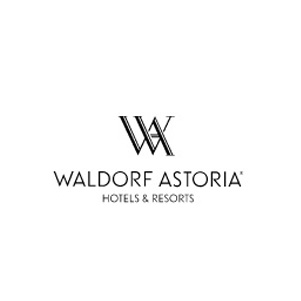 Norma Dunn, Catering & Events Coordinator / Waldorf Astoria Atlanta Buckhead / LGBTQ+ Wedding Expo Exhibitor
The LGBTQ+ Wedding Expo in Raleigh, NC was a fabulous experience for me. I met so many wonderful couples. I have officiated one wedding for two women who had been together for 22 years. It was an honor and a privilege. In the fall, I am officiating two more weddings for young women. I started officiating LGBTQ+ ceremonies in North Carolina shortly after it became legal. I am a native of Raleigh and felt every strongly about this. I truly believe that you should marry the person you love and with whom are willing to commit to a lifetime together.


RALEIGH, NORTH CAROLINA

Ann McKenzie, Joy-Filled Ceremonies / LGBTQ+ Wedding Expo Exhibitor
http://OmniGirl.net
I wanted to say how excited I was to see such a great turnout at the Denver show, and I booked a wedding for a wonderful couple just a few days after! YAY! Love to you all & please let me know when you will be back as I would love to consider being a part of the next show!


DENVER, COLORADO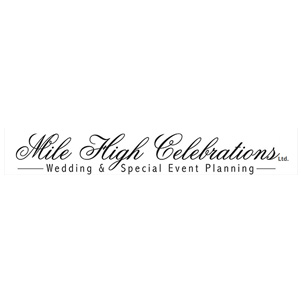 Veronica Davis, LGBTQ+ Wedding Expo Exhibitor
http://www.MileHighCelebrations.com
I haven't even unloaded the van and I already have inquiries from today's event in my inbox. Today's crowd was so fun and energetic. Guests were raving!

LOS ANGELES, CALIFORNIA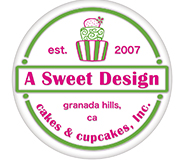 A Sweet Design Bakery, LGBTQ+ Wedding Expo Exhibitor
http://www.ASweetDesign.info/
Oh my goodness, the magazines just arrived and they look absolutely GORGEOUS! Thank you so much for the wonderful feature! It helps us feel really validated. Even though our marriage isn't treated the same, this makes us feel wonderful that people in our community are so supportive. Thank you again to everyone at Rainbow Wedding Network Magazine, you've been so kind & generous!

About RainbowWeddingNetwork Magazine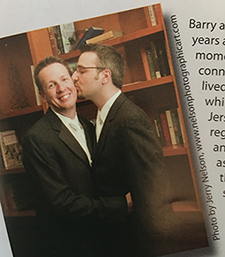 Barry and Aaron, New Jersey
I would like to thank you both (Cindy & Marianne, RWN Founders) for all the work you do. You are leaders for the community and I applaud you both. I am sure you are exhausted from all the work you put into these shows, travel, etc. It was a wonderful experience for us as an exhibitor and there were so many other nice, nice vendors. I am going to be joining our LGBTQ+ chamber here in Nashville, which I heard about at your show. Good luck with your future shows and God Bless!


NASHVILLE, TENNESSEE

Karen Odom, LGBTQ+ Wedding Expo Exhibitor
http://www.NatchezHills.com