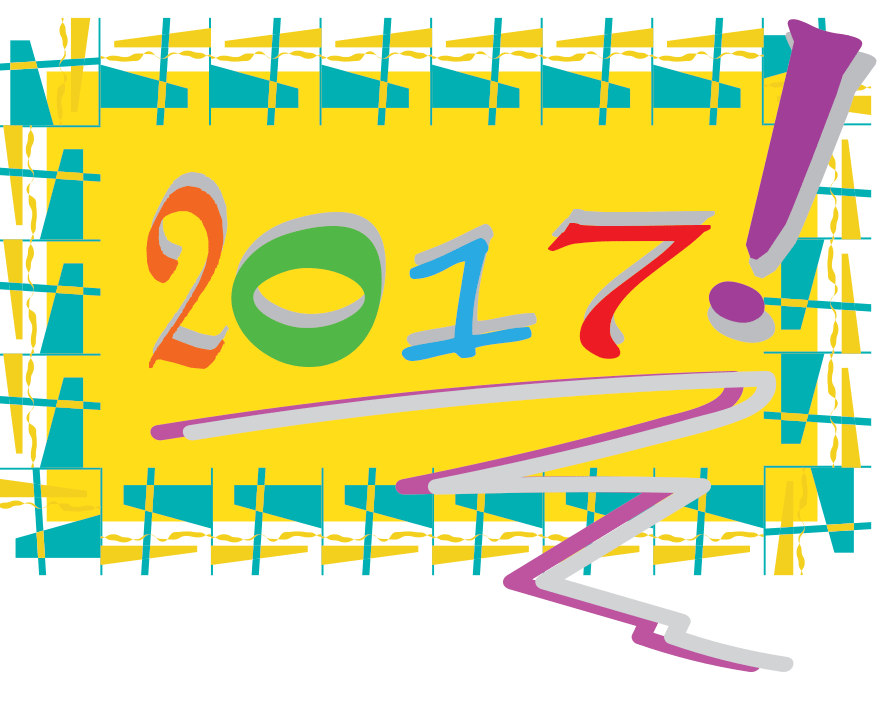 2016 was a tumultuous year. It brought us a divisive election, an unthinkable massacre in a Florida nightclub, an absurd bathroom bill in the state of North Carolina, an unfilled seat on the US Supreme Court, and much more. There are hundreds of pieces of legislation in states all across America, whose sole purpose is to limit LGBT equality: LGBT parents, spouses, families, employees, youth...
people.
It's true: we're feeling unsettled. Baffled. Angry.
Yet it's important to remember that, as all years do, 2016 also brought us amazing gifts: The opportunity to see a woman (one who believes openly in LGBT equality) have a real chance at the White House... the opportunity to hear our attorney general stand before us time and again with inspirational words of support for the LGBT minority... growing visibility for the trans- community in our nation... the naming of Stonewall Inn, by President Obama, as the first national monument honoring LGBT history... the reality that speaker after speaker at the RNC attempted to mouth the words "LGBT" to begin showing that they, too, are beginning to frame an understanding of inclusion.
And it's also important to remember that the extreme divisiveness we witnessed this year inherently brings its own gifts, as long as we are willing to muscle through the effort of searching for them. Clamoring to point out the differences between people is a sure way to also point out the similarities. And those similarities can mark paths in the road ahead, toward a stronger and more inclusive sense of equality for everyone.

2017 will undoubtedly present rigorous challenges of its own. Perhaps it will be our job to see through those challenges for the clarity and opportunities they'll bring to light. Let's look for those, let's quest for them, let's explore them. And with that clearer vision, claim what it is we want for our future.
Last Updated on Friday, 30 December 2016 12:56
Hits: 218
Last Updated on Thursday, 15 December 2016 11:44
Hits: 226
Image courtesy Marian HaleGiven the nervousness LGBTQ couples are feeling in response to the outcome of the Presidential election here in the USA, many of the wedding professionals who are members of Rainbow Wedding Network are finding pro-active ways to offer support.
One of our longtime allies, Rev. Marian Hale with All Ceremonies Beautifully Done! has come forward with the following announcement:
"During 2017, I have several same sex weddings booked -- and I have made this offer to all of them as I will to any couple who wishes me to officiate their upcoming wedding...


To get your license paperwork taken care of, I will marry an LGBTQ couple any time NOW -- at a Starbucks, or in your home, or in my home. Then we will celebrate together with your big ceremony next year for family and friends. No fee for this, it's just part of your wedding! Let's not take a chance on whatever actions Pence and his like might be planning! Just do it!!!


Blessings to all."
_____
Rev. Marian is based in the Chicago area, and she invites any couple who is seeking an officiant to reach out to her with questions. She has actively supported the LGBTQ community for decades!
_____
Other wedding professionals and LGBTQ advocates are finding similar ways to support the community. It is heartening, and I invite us all to extend thanks whenever possible: Throughout the next few years, it will become that much more important for those of us who are like-minded, with regard to true equality, to uplift and inspire one another!
Last Updated on Monday, 21 November 2016 13:06
Hits: 300
Last Updated on Friday, 18 November 2016 11:50
Hits: 299
I have no doubt we'll be adding many more posts to our blog in the upcoming months regarding concerns we have for the LGBT community, now that Mr. Trump has been elected as President. It is a sobering time, to say the least.
As we all reel from this election outcome, I encourage you to give yourself time to process what's happened, grieve, gather with others who are safe and likeminded, and breathe. After that, I encourage you to find ways that are meaningful to you in which you feel you can remain active and vigilant: If we all work together, uplift one another, and find ways to continue to forward our rights as a minority in America, we will get through this period more easily and more successfully.
Take heart, you are not alone.
However... it is important to remain informed. Here is one tidbit of information. Again, it is sobering:
Trump picks anti-LGBT hate group to run domestic policy transition:

http://americablog.com/2016/11/trump-picks-anti-lgbt-hate-group-run-domestic-policy-transition.html
Last Updated on Friday, 11 November 2016 15:29
Hits: 307