Last Updated on Friday, 05 May 2017 16:08
Hits: 324
Last Updated on Wednesday, 03 May 2017 07:55
Hits: 245
Last Updated on Thursday, 13 April 2017 16:00
Hits: 277
People Exclusive – Jackie Evancho Takes on Trump After Inauguration Performance: I Want to Tell Him 'the Horrors' My Trans Sister Has Faced
_____________
(NEW YORK) – Jackie Evancho may have sung at the inauguration, but when President Donald Trump rescinded Obama-era protections for transgender people, she changed her tune.
For the new issue of People, the 16-year-old classical vocalist opened up about the backlash she received for her appearance at the Inaugural and how why she wants to sit down with Trump and her trans sister Juliet to discuss transgender rights.
"I [performed] because it's always been about the honor and not about the politics. I try my best to stay out of politics," says Evancho. But when Trump took action that could harm her sister, she felt compelled to speak up — "because at that point, something had changed that was going to affect a cause that I believe in. It was going to affect my sister, who I truly love, and people that I know. It was just natural instinct. I had to do something about it."
Indeed, the America's Got Talent alum — whose new album Two Hearts drops Friday — took to social media in February after Trump signed the executive order rolling back protections for trans youth, requesting a meeting with the President. The White House said Trump would "welcome" a meeting but have yet to confirm an appointment.
"We're actively working on it," says Evancho, who remains hopeful she'll get the opportunity to sit down with Trump.
On Monday, the Pittsburgh native tweeted Trump again, posting: "THANK YOU for being open to meeting with me to discuss #trans rights. I'll be in #DC on 3/30 & 3/31. Can we meet?"
As for what Evancho would say if she gets the chance to meet with the President?
Last Updated on Wednesday, 29 March 2017 13:35
Hits: 304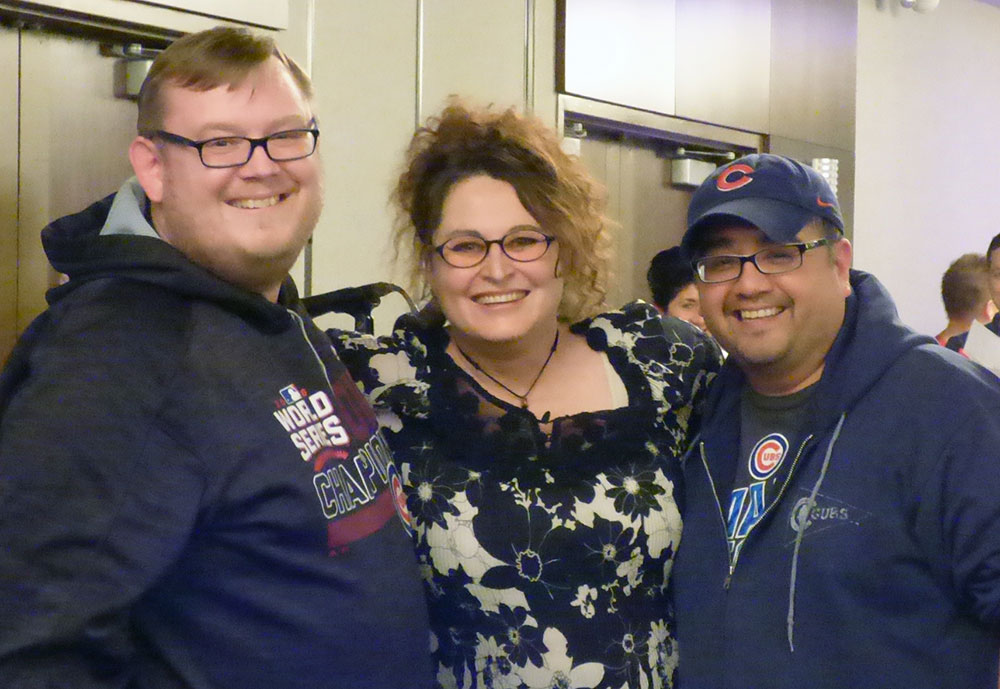 We are so excited to announce the winners of our Grand Prize Raffle Giveaway at the recent Chicago LGBT Wedding Expo: John & Eduardo!!
They've won a full wedding ceremony for 30 guests, courtesy of GayWeddingChicagoSite.com, Rev. Pam Magnuson and Rev Pam's preferred vendors. This wonderful ceremony package includes the beautiful garden venue Pine Manor Chicago, wedding officiation services, wedding cake for 30 by Central Continental Bakery, live music, photography, and overnight accommodations with breakfast from the Holiday Inn Elk Grove. To see details of this amazing wedding giveaway logon to www.SameSexMarriageChicago.com.
CONGRATS to John & Eduardo - may this be the beginning of a wonderful lifetime together, filled with many beautiful dreams-come-true!
Last Updated on Wednesday, 22 March 2017 14:52
Hits: 326