A brief follow-up about our recent 'Same Love, Same Rights'® LGBT Wedding Expo in Chicago, courtesy of Carrie Maxwell and the Windy City Times.  (image Victor Lim, HRC Chicago and RWN co-founder Marianne Puechl, courtesy Windy City Times)

http://www.windycitymediagroup.com/lgbt/Rainbow-Wedding-Network-holds-annual-LGBT-wedding-expo/50924.html
Last Updated on Wednesday, 25 March 2015 14:04
Hits: 5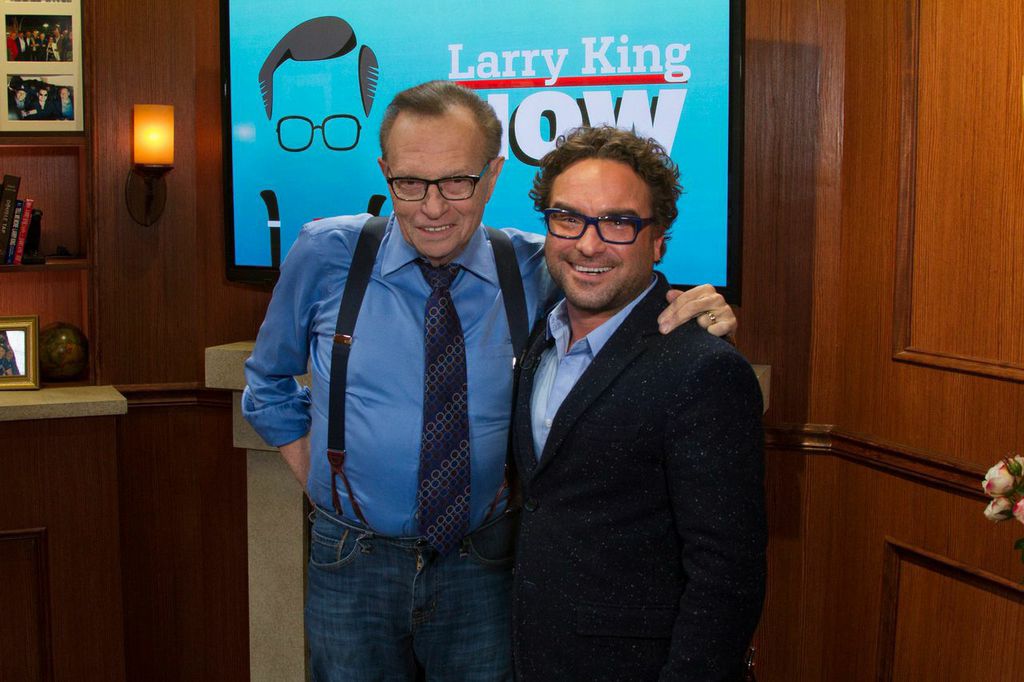 Actor Johnny Galecki (yup, that's Leonard from The Big Bang Theory) says motions in Alabama to overturn marriage equality are "absurd."  Check out thiis clip from his interview on Larry King Now!
http://www.ora.tv/larrykingnow/johnny-galecki-clip1-0_28vpqmyqshf2

The full episode of "Larry King Now" also includes Johnny's take on his future with The Big Bang Theory, reminisces on "Roseanne" and his own dabbling with bathroom and spa design...  Click below for all the fun!
http://www.ora.tv/larrykingnow/johnny-galecki-0_4m5wbvaj7re4
Last Updated on Friday, 13 March 2015 11:41
Hits: 32
379 businesses urge Supreme Court to do the right thing!
This is worth the read, as we journey toward the Supreme Court decision this spring!...
To name a few of the mighty advocates:
Amazon, Barnes and Noble, Bristol-Myers Squibb, Capital One, Ben and Jerry's, Citigroup, Colgate-Palmolive, Delta, CVS, Apple, ATT, Facebook, Johnson & Johnson, Levi, Marriott, Microsoft, General Electric, General Mills, Hilton, HP, Nike, Pepsi, Target, Starbucks, Staples, Verizon, Walt Disney, Wells Fargo, SF Giants, Twitter, UBS, Xerox
http://www.gaystarnews.com/article/big-business-lobbies-us-supreme-court-back-same-sex-marriage060315-1
Last Updated on Friday, 06 March 2015 10:44
Hits: 43
Last Updated on Wednesday, 04 March 2015 12:34
Hits: 45
Alabama Court of Appeals Recognizes Adoptions by Same-Sex Parents
(Montgomery, AL, February 27, 2015)—Today, the Alabama Court of Civil Appeals unanimously held that a second parent adoption granted to now separated same-sex parents by a Georgia court in 2007 must be recognized in Alabama—and that V.L., the adoptive mother of their three children, must be recognized as their parent and allowed to seek custody or visitation. The court explained that the "Georgia judgment is entitled to full faith and credit throughout the United States, including Alabama," and ordered the case sent back to Family Court for a hearing on visitation. This decision reverses the same court's earlier ruling last fall, which ruled that the adoption was void and could not be recognized because the Alabama court interpreted Georgia law as not allowing second parent adoptions.
Article Courtesy:  
Erik Olvera
Communications Director, NCLR
Office: 415.392.6257 x324
EOlvera@NCLRights.org
Last Updated on Friday, 27 February 2015 15:09
Hits: 56