Here at www.RainbowWeddingNetwork.com we have always seen the value in helping universities, students and other information-gathering sources, as they work to quantify the minority experience of the LGBTQ community.  It is important!  Numbers aren't everything, when it comes to living life, but pooling information into statistics that the general public can see and measure, is one form of validating and legitimizing the actualy day-to-day experiences of LGBTQ citizens.

THANK YOU for considering taking time to participate in the following survey!
__________
A University of Arkansas graduate student is conducting a study to obtain information on Same-Sex Marriage and Heterosexual weddings cost comparisons. Your contribution is very important to the success of this study. Participation is voluntary. Complete responses will help with this research and will assist the hospitality industry better serve you in the future. It will take about 5-10 minutes of your time. However, if you need to take a break during the survey, you may return to the place you left off using the same computer. If at any time you wish to end participation, you may.
The survey is not designed to sell you anything, or solicit money from you in any way. You will not be contacted at a later date for any sales or solicitations. Participation is anonymous. All responses will be kept confidential and will be used only for statistical analysis by the research personnel. No personal data will be asked and information obtained will be recorded in such a manner that you cannot be identified.
If you have any questions or if you would like to know the results of the study, please contact Lydia Perritt at 479-575-2500 or email at lrperrit@uark.edu or Dr. Kelly Way at 479-575-4985 or email at kway@uark.edu.
For questions about your rights as a subject, contact the University of Arkansas Institutional Review Board for the Protection of Human Subjects, University of Arkansas, Fayetteville, Arkansas 72701, 479-575-2208.
By accessing the survey, you consent to participate. Please follow the arrow below to access the survey:
https://qtrial2014az1.az1.qualtrics.com/SE/?SID=SV_8wR5LOMvbgoegUB
Thank you!
Lydia Perritt
HESC Graduate Assistant
University of Arkansas
Last Updated on Friday, 16 January 2015 10:55
Hits: 36
CASTING CALL!
Are you an engaged or soon to be engaged couple whose family disapproves of your relationship? 
Have family members made it clear that they will not attend your upcoming wedding? 
Have you found the love of your life, and desperately want the support of your entire family?
Introducing a new docu-series that follows star-crossed lovers who have family that disapproves of their relationship because of sexual orientation, race, religion, class, or culture.
Many families still struggle with finding family balance and acceptance. We'd like to take this journey with you on your way to the aisle in a groundbreaking new doc-series in hopes to give open-mindedness and empathy a platform. Our dream is to bring the couples together with their loved ones and initiate a dialogue of openness. 
For couples who are willing to share their story for this program, there is generous compensation in return for allowing us to join on your journey. We want to have the couple be able to start their married life off with the support of their family, as well a nest egg to start their new life together.
To be considered for the show, please submit a brief bio, contact info, and recent photos of yourself and your significant other to: starcrossedcasting@gmail.com or you may apply directly through our online form at: https://kineticcasting.wufoo.com/forms/star-crossed-application with attn: Shannon.
Last Updated on Tuesday, 06 January 2015 10:55
Hits: 65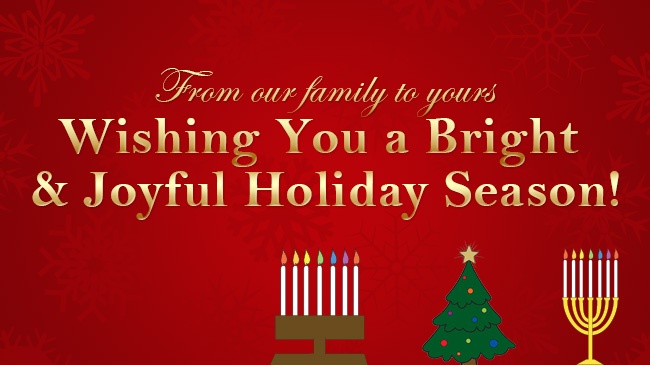 Last Updated on Wednesday, 24 December 2014 15:12
Hits: 62
I invite you to check out this info and consider helping to fund this documentary against western backed homophobia in Uganda. Please give what you can & share http://www.gofundme.com/dblaw
Western evangelicals from the UK and US have been preaching hate in Uganda which has led to anti-gay legislation that has caused extreme persecution of the LGBT community and led to an increase in violence, rape and murder. It has also led to a rise in HIV infection rates as people no longer have access to health care.
A new law promised as a "Christmas present" to the people of Uganda makes it illegal to provide employment, housing, transport and even health care to members of the LGBT community.
Please donate what you can to help expose the murderous hatred of these western evangelicals and the vile propaganda they tell to the Ugandan people to perpetuate the hatred of and violence towards an already persecuted minority.
The previous bill passed in December 2013 and signed by President Museveni in February 2014 was annulled by the constitutional court on a technicality (not the required quorum) in August. The MPs all signed a petition to bring it back and a draft of a new bill has been leaked. This new bill has been promised as a Christmas present (2014) just like the old one was in December 2012 and includes harsher clauses than the original bill and equates homosexuality to bestiality.
_______
Blog info suggested by Daniel B Law / Dec. 13, 2014
Last Updated on Monday, 15 December 2014 10:11
Hits: 75
CHECK OUT Modern Brides & Modern Grooms by NYC based psychotherapist Mark O'Connell. The book mixes genres--LGBT, wedding guide, relationship therapeutic, memoir--but it is mostly a post-DOMA book about how we are all more alike than we are different. Mark speaks as a married gay man, and also includes perspectives from many other relationships as well. Insightful, fun, lighthearted!
How to make any wedding liberating, brave, and sexy.
This post-DOMA book is for any couple—same or opposite sex—seeking a personalized wedding that dignifies the relationship and the individual self. No "new normal" here—this guide emboldens you to harness your unique, brazen, queer truth; to be creative; and to plan your wedding your way.
Every fiancé faces the question: How do I become something new without losing myself? Using his own story—from how he and his husband connected via MTV's The Real World to the real world of their marriage—author Mark O'Connell reflects on conflicts that arrive during wedding transitions, as well as various other transitions throughout your lives.
As a psychotherapist, O'Connell offers ideas to bridge relational gaps with your partner, family, and friends. As a professional actor, he also offers insight into the ways your wedding is a theatrical production: how this can help you to conceptualize the event, consolidate your efforts, and increase creative collaboration as a couple. This will serve you not only on the day, but also for the rest of your time together.
Whether we're straight, gay, or other, weddings inspire us to carve out more fun, freedom, recognition, life-space, love-space, and connubial space than we've ever had before.
Find it on Amazon! Great gift for yourself, your fiancee, or your newly engaged friends!
http://www.amazon.com/Modern-Brides-Grooms-Nontraditional-Twenty-First-Century/dp/1629145831
Last Updated on Tuesday, 09 December 2014 11:04
Hits: 89