For some the idea of tackling any aspect of your wedding to do list without the aid of a professional is a daunting and often scary task. For others taking on aspects such as wedding décor and favors can be a fun de-stressor and offer welcome reprieve from the everyday stress of planning a wedding. In this week's podcast we discuss some fun and creative ideas for wedding centerpieces, lighting and more. We invite you and your partner to sit down and find your inspiration with some fun ideas we've collected from around Pinterest on our Ideas & Inspiration boards. You can find them online at http://www.pinterest.com/rwnweddings.
Last Updated on Thursday, 04 February 2016 15:31
Hits: 784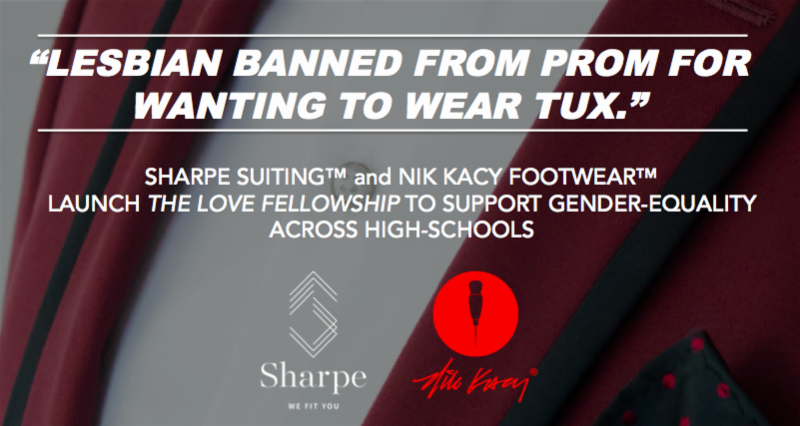 In continued support of the Lousiana senior who was refused to attend her prom in a tuxedo last Spring, SharpeSuiting and NikKacy have launched the The Love Fellowship awarding one deserving LGBTQ senior (High School) a custom head-to-toe outfit.
Participants are encouraged to share "why a unique gender expression is important" along with their vision for a perfect prom outfit via
LoveProm.Weebly.com
by February 13, 2016.
Last Updated on Monday, 18 January 2016 13:24
Hits: 870
Lovely keepsake hardcover to commemorate this year's SCOTUS decision! A great gift idea for the upcoming holiday season, perfect for your favorite happy couple, and equality advocates as well.
As Slate has reported, Justice Kennedy's words are already being quoted at wedding ceremonies across the country. This exquisitely produced, small-format volume is the perfect gift to present a couple on the occasion of their legal union. It will also be a coveted, meaningful wedding invitation or party favor for marriage festivities across the country.
______
The U.S Supreme Court Decision on Marriage Equality
as delivered by Justice Anthony Kennedy
Published by Melville House
Pub date: October 2015
ISBN 978-1-61219-532-2
U.S. $14.95 (Can. $19.50)
Hardcover / 64 pages / 5" x 7"
718-722-9204
http://www.MHPBooks.com
__
Also available in paperback.
Last Updated on Friday, 20 November 2015 10:53
Hits: 1027
Here at www.RainbowWeddingNetwork.com, we are excited to finally begin broadcasting our own podcast! This has been a long-term dream of RWN co-founder Cindy Sproul: to offer another helpful resource to our LGBT brides and grooms, as well as wedding and home-related business professionals who wish to serve our couples. The podcast is a convenient & fun way to listen to various ceremony planning tips and ideas, as well as insights from our team about the LGBT wedding industry and current events regarding family and marriage equality. We hope you'll listen in!
http://www.rainbowweddingnetwork.com/podcasts
Last Updated on Tuesday, 17 November 2015 13:53
Hits: 943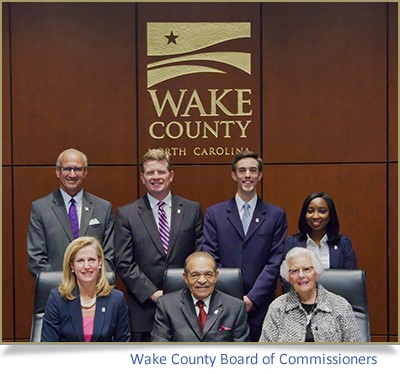 On Monday, September 21, 2015, the Wake County Board of Commissioners voted unanimously to add sexual orientation, gender identity and gender expression to its anti-discrimination policy.
The county has practiced equal employment opportunity for some time already, according to Commissioner John Burns, and the County's updated Equal Employment Opportunity Ordinance enshrines protections for LGBT workers and job applicants into law.
The ordinance contains the following language: "Discrimination against applicants to and employees of Wake County Government in hiring, promotion, discharge, pay, fringe benefits, job training, classification, referral, and other aspects of employment on the basis of race, color, religion, sex (including pregnancy and wages), national origin, age, disability, genetics, veteran status, sexual orientation, gender identity or expression, family status or political affiliation is prohibited."
---
Today, I am happy to vote yes on a new Equal Employment Opportunity ordinance that will put Wake County's longstanding practice into law and ban discrimination against county applicants and employees. This is an important step for Wake County, and I am proud to play a role in making it happen. … John Burns – Wake County Commissioner Facebook page
__
Wake County is the fourth county in North Carolina to adopt an GLBT non-discrimination policy, along with Buncombe, Durham and Mecklenburg Counties. The cities of Asheville, Boone, Chapel Hill, Carrboro, Charlotte, High Point and Raleigh also have non-discrimination laws for GLBT workers on their books.
The ACLU of North Carolina reports that 71 percent of North Carolina voters believe employers should not be able to discriminate against employees based on their sexual orientation, according to a Public Policy Polling survey.
"Employers know that part of attracting and retaining the best employees is offering a workplace that is fair, where qualified individuals are not discriminated against based on characteristics unrelated to the job," said Susanna Birdsong, Policy Counsel for the American Civil Liberties Union (ACLU) of North Carolina.
"The sad reality is, despite overwhelming public support for protecting GLBT workers in North Carolina, it is still legal to fire or refuse to hire someone because of their sexual orientation in much of our state. We urge the General Assembly and other local governments across the state to pass comprehensive employment protections for GLBT workers."
__________
Our thanks to the Raleigh GLBT Report for sharing this important news!
RaleighGLBTReport@att.net
Last Updated on Tuesday, 22 September 2015 11:10
Hits: 1179