RainbowWeddingNetwork is the proud producer of hundreds of boutique-style Gay & Lesbian Wedding Expos throughout the nation! Join us in a city near you, to find the unique & trendy resources you need to plan your own timeless ceremony.

The lesbian-owned RainbowWeddingNetwork has produced over 200 'Same Love, Same Rights'TM LGBTQ Wedding Expos in 33 different states: in 2004, we helped couples plan their historic wedding ceremonies in Cambridge, just 2 weeks prior to marriage rights being enacted in Massachusetts... We produced 4 back-to-back Expos throughout California during the summer of 2008 (just prior to the disappointing legislation Prop 8) in which we helped bring over 1000 couples face-to-face with hundreds of gay-friendly professionals. And today, we're producing 25 bright new events each year, in more cities than ever, bridging LGBTQ couples to wedding vendors who actively support our community!

JOIN US!   RSVP for free tickets below... or if you are a wedding professional who wishes to exhibit, simply click the link below for further information.

We hope to meet you very soon at one of our signature 'Same Love, Same Rights'TM LGBTQ Wedding Expos!
09-23-2018

12:30 pm

-

3:30 pm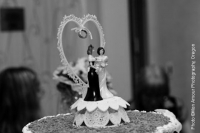 Join us in September 2018 for a fun & informative afternoon at the 4th Annual 'Same Love, Same Rights'™ Cleveland LGBTQ Wedding Expo!  You'll have a chance to gather with other couples & mingle with a variety of LGBTQ-friendly wedding professionals in an atmosphere that is relaxed and welcoming. We look forward to seeing you & your partner on Sunday September 23rd at the Holiday Inn Cleveland East / Mentor!
11-04-2018

12:30 pm

-

3:30 pm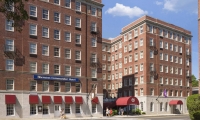 Now in its 14th year the annual Boston/Cambridge LGBTQ Wedding Expo has become an annual tradition!  Since our first event just prior to the legalization of gay marriage in Massachusetts back in 2004, we have continued to share in the joy & excitement of so many love stories from couples throughout the Bay State. This year, we'd like to invite you & your partner to join us for a celebratory, informative afternoon at The Sheraton Commander Hotel in Cambridge!