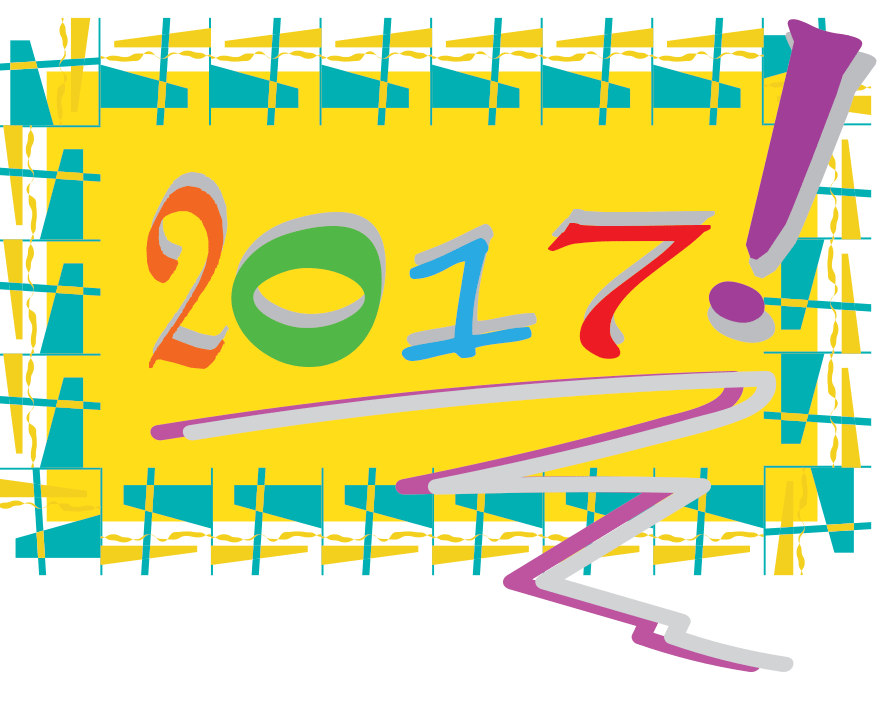 2016 was a tumultuous year. It brought us a divisive election, an unthinkable massacre in a Florida nightclub, an absurd bathroom bill in the state of North Carolina, an unfilled seat on the US Supreme Court, and much more. There are hundreds of pieces of legislation in states all across America, whose sole purpose is to limit LGBT equality: LGBT parents, spouses, families, employees, youth... people.

It's true: we're feeling unsettled. Baffled. Angry.

Yet it's important to remember that, as all years do, 2016 also brought us amazing gifts: The opportunity to see a woman (one who believes openly in LGBT equality) have a real chance at the White House... the opportunity to hear our attorney general stand before us time and again with inspirational words of support for the LGBT minority... growing visibility for the trans- community in our nation... the naming of Stonewall Inn, by President Obama, as the first national monument honoring LGBT history... the reality that speaker after speaker at the RNC attempted to mouth the words "LGBT" to begin showing that they, too, are beginning to frame an understanding of inclusion.

And it's also important to remember that the extreme divisiveness we witnessed this year inherently brings its own gifts, as long as we are willing to muscle through the effort of searching for them. Clamoring to point out the differences between people is a sure way to also point out the similarities. And those similarities can mark paths in the road ahead, toward a stronger and more inclusive sense of equality for everyone.

2017 will undoubtedly present rigorous challenges of its own. Perhaps it will be our job to see through those challenges for the clarity and opportunities they'll bring to light. Let's look for those, let's quest for them, let's explore them. And with that clearer vision, claim what it is we want for our future.
_____

-Marianne Puechl, co-founder & author / RainbowWeddingNetwork.com
www.MariannePuechl.com
Many lesbian brides are somewhat uncertain when it comes to finding undergarments that are ideal for wearing with formal apparel. As you decide which tailored tux, custom suit, dress or gown to flaunt on Your Special Day, it's a great idea to consider what you'll wear underneath as well. The perfect hosiery and intimate apparel can help you look your very best, and feel that much more confident about it too!
commando
is a lesbian-friendly intimate apparel, shapewear and hosiery line known for creating the best-in-class products that are beautiful, luxurious and make women look and feel fantastic. With its tagline of "better than nothing,"
commando
is the industry leader in raw-cut technology and has an innovative elastic free design. Kerry O'Brien, the founder and designer, only uses the finest luxury technical fabrics sourced from Europe and aims to produce products that make women feel confident.

• Sleepwear: Made from a stretch European model, the sleep styles have an ultra-flattering fit, raw-cut edges - commando's signature - and next level softness.

• Hip Hosiery: commando has mastered the art of hosiery and has a style for every occasion - and every outfit. From the patented, raw-cut waistband on commando legwear to the special yarns that prevents snags and perforations from becoming runs, commando is leading the charge in technical hosiery.

• The Forgotten Undergarment aka the Slip: commando slips are known for the patented weighted hems, but this is not your mother's slip! The weighted hem eliminates the creeping and crawling one might find with less ambitious undergarments.
o commando received the first patent on a slip in decades and this is a great example of the Kerry's innovation and ability to transform traditional undergarments into contemporary items.
____________
According to pastry chef and owner of Ava's Cupcakes, Michelle Spell, the fondant cake trend is coming to an end and being replaced with CreamPunk Cakes. Most couples today want to cut into a cake made with only fresh ingredients. Fondant wrapped cakes can be about 7 days old before you actually eat a slice, and they don't always taste as great as you'd hope. CreamPunk Cakes are made fresh, with hand whipped buttercream frosting and feature a retro artistic edge with bold metal colors. The best part, CreamPunk Cakes can also be made gluten-free.
Below are three CreamPunk Cakes Michelle created fondant-free. Each cake features gold dusted popcorn, a chocolate ganache glaze, a variety of chocolate candies and the signature mini Ava's Cupcake on top. These cakes will also fit any theme, from a fairytale inspired wedding, to a destination beach wedding to a rustic country barn and even a traditional wedding theme.